CORSAIR H100i RGB PLATINUM AIO Liquid CPU Cooler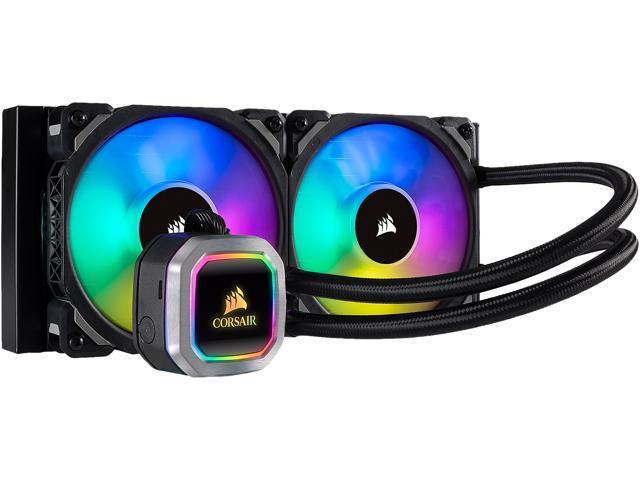 a. Two 120 millimeter ML PRO Series RGB magnetic levitation PWM fans deliver a blast of color and improved airflow for extreme
    CPU cooling performance.
b.   16 Individually controlled RGB LEDs light up the pump head to produce stunning, customizable lighting effects to match your
      build.
c. CORSAIR iCUE software allows you to control your cooler's RGB lighting, monitor CPU and coolant temperatures, and adjust fan        and pump speeds, all from a single intuitive interface.
d.Thermally optimized cold plate and low noise pump design for high performance, quiet cooling.
e.Cooling Socket Support Intel 115x, Intel 2011/2066, AMD AM3/AM2, AMD AM4, AMD TR4.
Sources : https://www.amazon.com/CORSAIR-H100i-PLATINUM-Liquid-Cooler/dp/B07JWB5BSN/ref=pd_bxgy_img_2/144-3116603-0092651?_encoding